Lesson 1.3 – Group registration
Before beginning the registration process, please contact the support center to get a code number for the school's activities to:
orishapira@eurekaworld.co.il or yaeleurekaworld@gmail.com.
The code consists of two English letters and nine digits
You can make a group registration, using an EXCEL file that contains the students' details, in order to make the registration process faster.
Log in to the new management system using your username and password.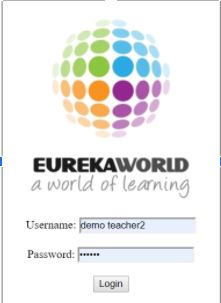 On the right side of the screen you can enter my profiles menu to edit the teacher profile.

In the My Institution menu you can upload the students' list files. Press the 'My group registrations' button.

Click the Upload File button to upload the EXCEL file.
If you do not have such a file, download the requested format and enter the student details.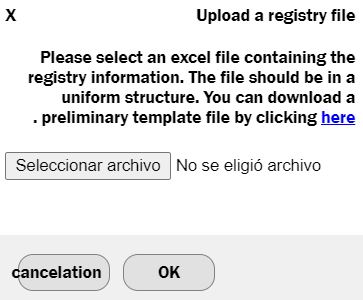 Fill in the details as shown in the image below:
It is important to keep 6 characters for the username.
Also, the password should consist of a combination of a minimum of 6 characters and letters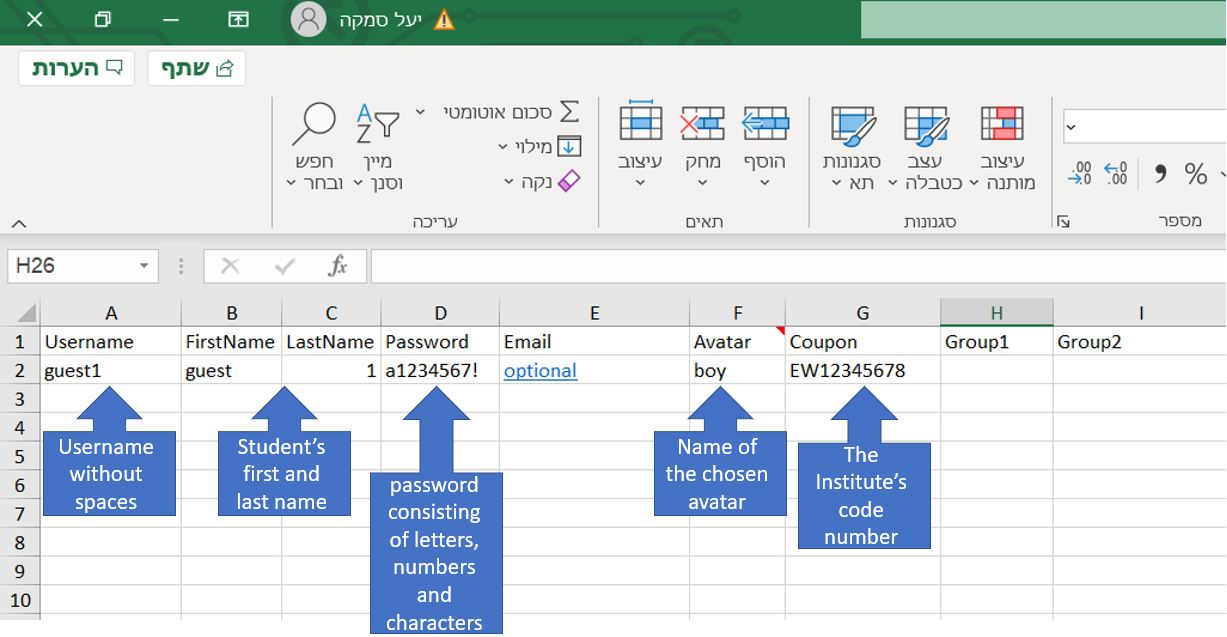 At the end of the process, the list should be saved on the desktop, and uploaded to the registry.
A message will appear if the file was uploaded successfully.
The web page must be refreshed in order to see the previously uploaded list.
Student details will appear in the table.

Click on the Register button right after uploading the student's details file.
Click on the 'My Institution' tab and then on the 'My Students' tab to see the upload status of the listing.
If the registration was successful, a status change will appear: Registration completed.