Lesson 3.2 – Texture and Image
Task: Add colors and textures to the house
In this chapter we will continue the construction of the basic house and learn to work with colors, textures and images.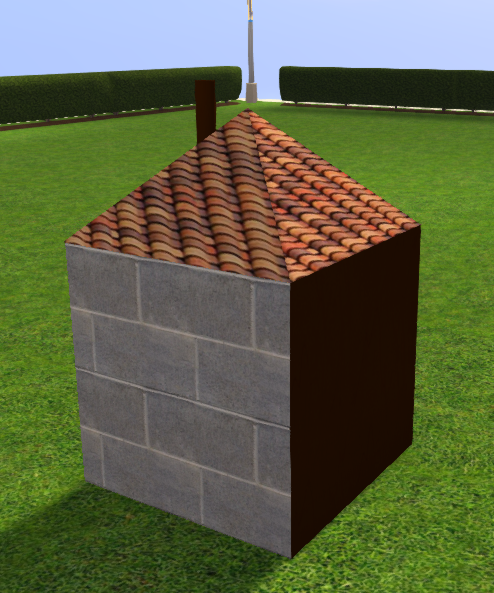 Adding texture to the roof
Enter edit mode by right-clicking on the roof. Now click on the TEXTURE tab.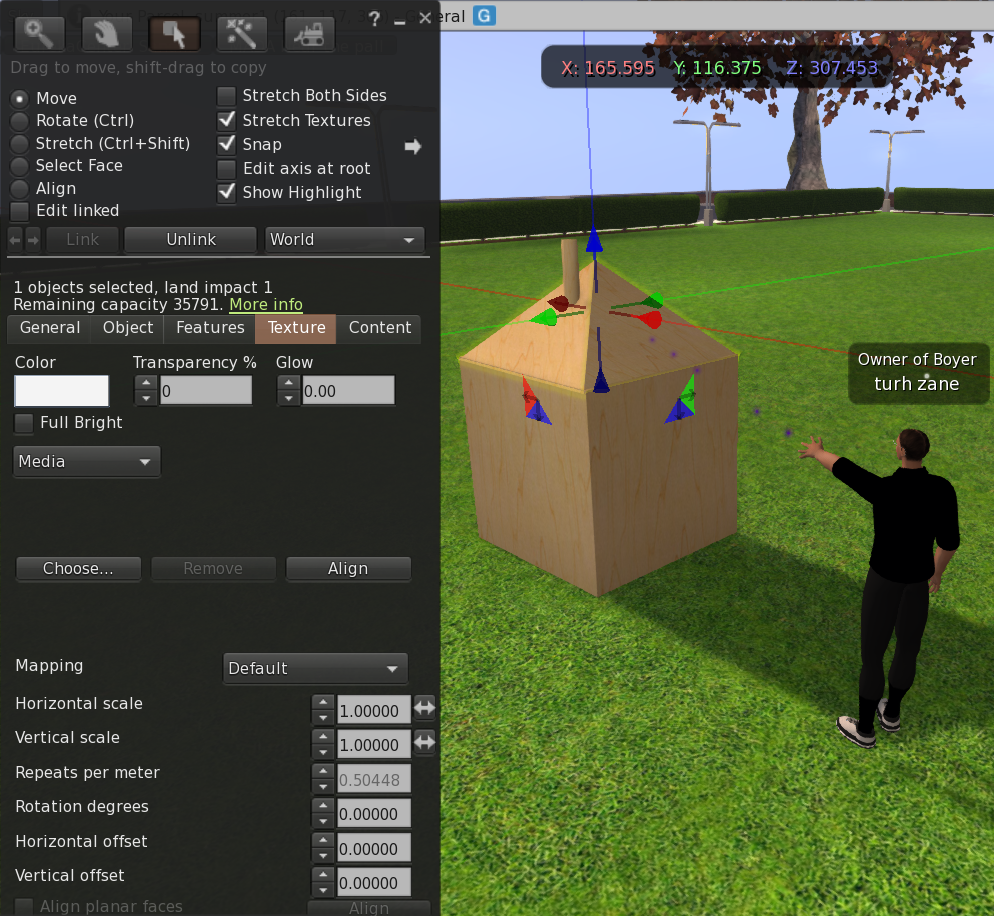 The texture menu allows you to change and edit the colors and textures of the shape. In the first step we will change the texture of the roof of the house.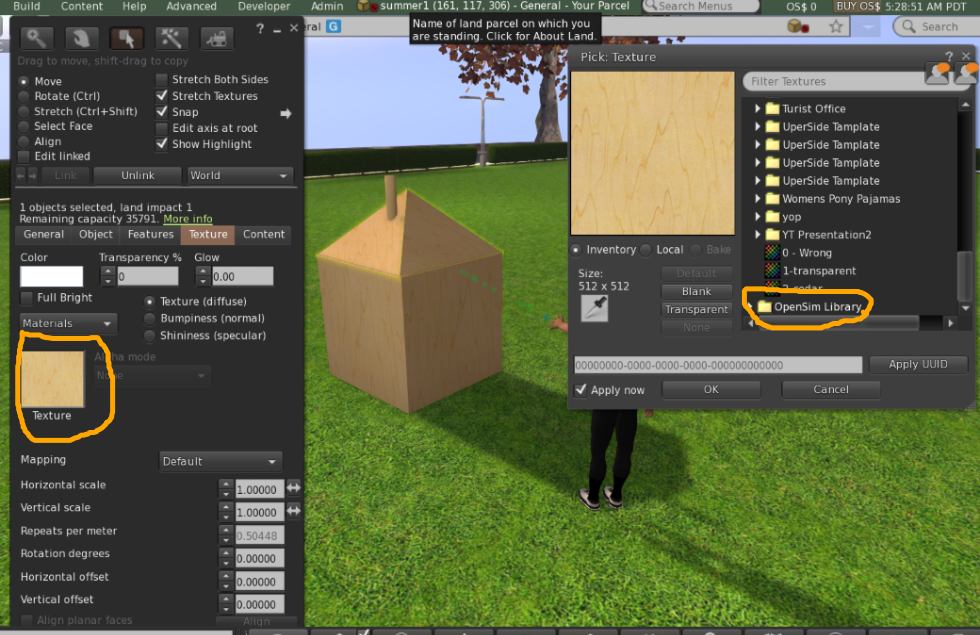 Now select the texture window by clicking. When another window opens – My Suitcase (INVENTORY), go to the Opensimulator Textures Library.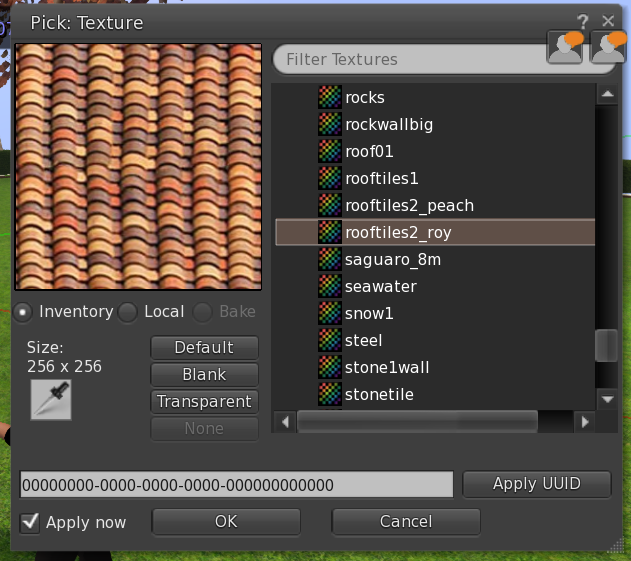 Open the Texture Library and select the desired texture. For this task we selected ROOFTIELS2. After selecting, click OK to close the window.
You can add color or texture to one or more walls manually by selecting the wall.
To select a specific wall, enter the EDIT menu and then check the select face option at the top of the menu.
Mark the desired wall and change it as you like.