Lesson 2.2 Advanced Motion Functions – Teleport
By doing the following functions you can move to other islands or to specific places.
You can change location between different regions of the world using the Teleport command.
The areas in the game are called ISLANDS.
In the menu at the bottom of the screen, click on the map button.
With it you can get close to avatars defined as 'friends', also you can get to places saved as shortcuts or landmarks, or search for a particular island by name or part of it.
Select the location you want to go to and click the Teleport button to launch the avatar to the desired location.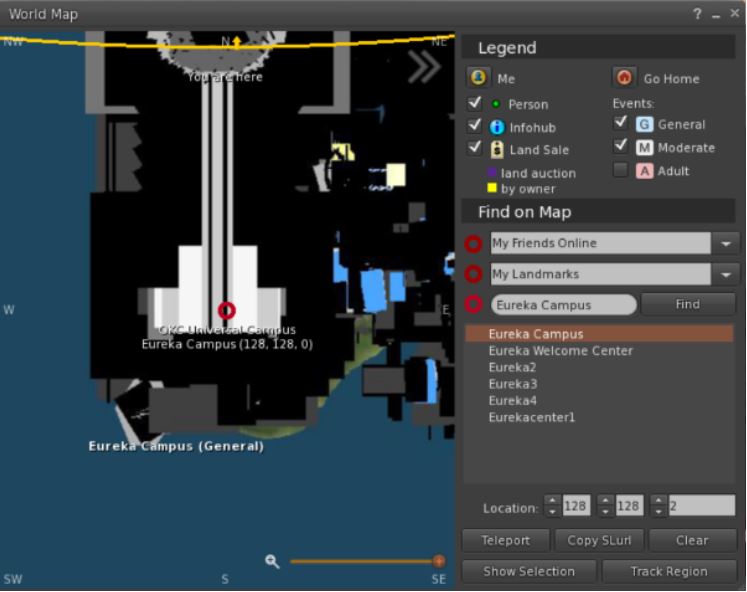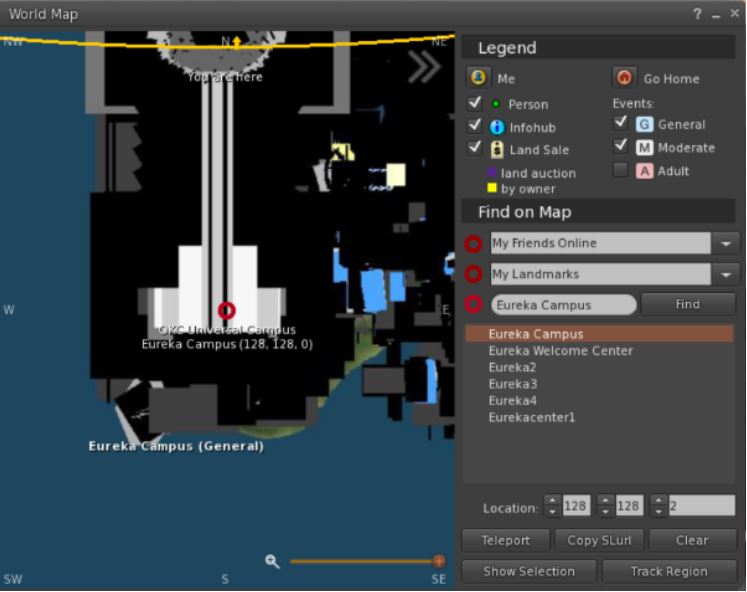 Type in the third row the name of the island you want to reach, and then press FIND
In the list below, select one of the options, double-click on the desired area or press the teleport button.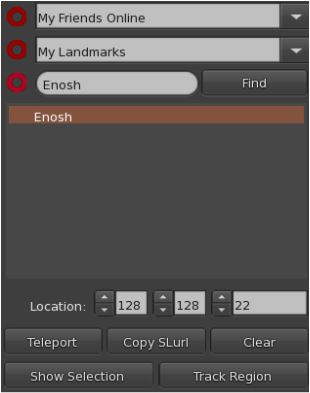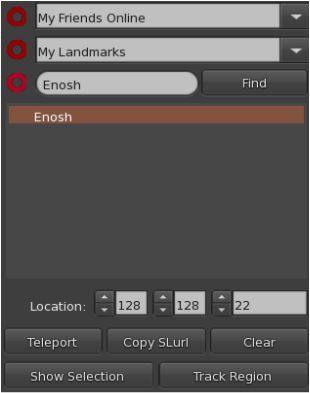 By clicking on the Mini-map button at the bottom of the screen, you get a map of the island where you are.
Your position can be seen as a purple dot, and the position of other avatars on the island can be seen according to the following colors: yellow dots are those avatars with friendship. Green dots are the avatars that are not 'friends'). You can also see the objects and structures that exist on the island, by the colors turquoise, black and gray.